I think we may need to make another awards page :-)
Here's some more of our recent wins!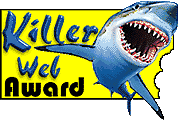 many thanks for this one!

Thanks gang
thanks Darrin!


thanks Mike!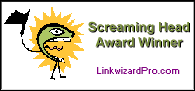 thanks LinkwizardPro.com!
thanks!
thanks Lisa
This page features an original midi file by the very talented
John Engelmann
Please note that it is covered by copyright and cannot be used in any way whatsoever unless written permission is granted by John.