David and I met on the Internet on the first day of the new millenium. It didn't take me long to work out that he was the love of my life. David and I share a love of books and reading (we have over 5000 books in our own personal library) and spend most of our time acting like two kids having a great time. He will always be my best friend and I adore him.
David served in Timor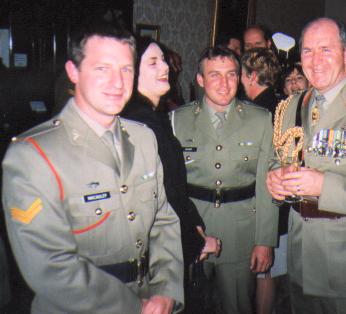 David left and General Cosgrove is on the right
I am very proud of David's overseas service. David was also awarded "The Soldiers Medallion" for excellence. This year, David transferred to the RAAF and is currently working in the Recruit Training area.
my 4 step kids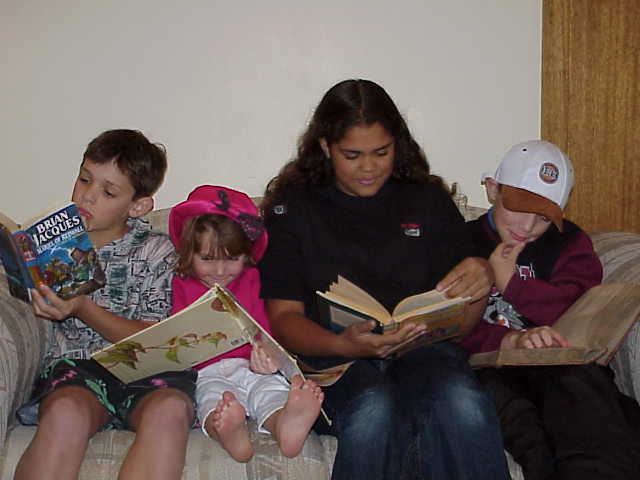 Yvonne, Rhiannon, Cameron and Ashley
I never had children of my own, so when I married David I had an instant family. Yvonne is nearly 16, Rhiannon is 4, Cameron is 9 and Ashley is 10. They recently moved to Western Australia with their mum and we miss them.
my sister Shauna and husband Phil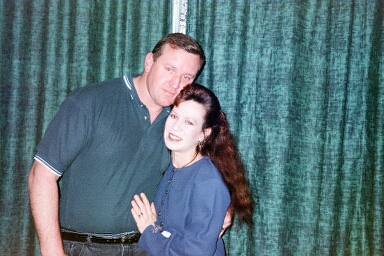 good looking couple aren't they!
I've been blessed with one of those 'one in a million' sisters. Shauna is a ray of light in my life and very precious to me.
my Mum - Maureen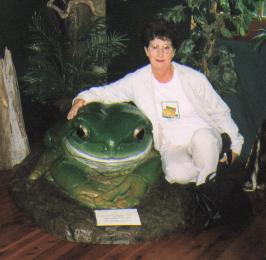 guess you see where I inherited my love of frogs from!
My wonderful Mum lives in Townsville, Far North Queensland. She is an amazing person and she adores the tropical life. She has a wicked sense of humour and loves frogs and nature as much as I do. I miss her and Townsville very much!
My lorry called LARRY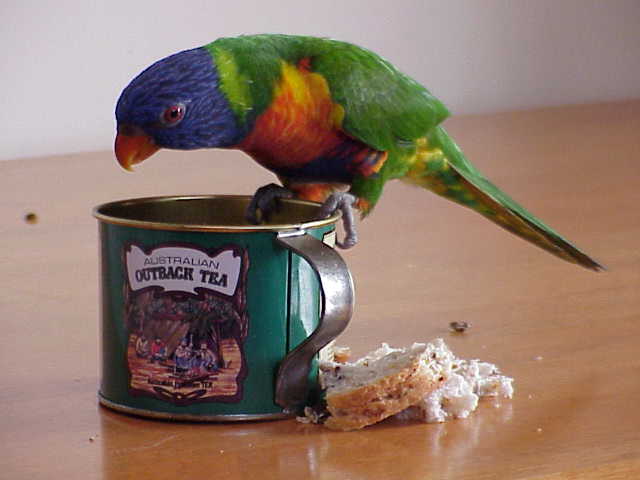 She is my little mate and comes everywhere with me
Larry is now 3 years old and I have had her since she was about 4 weeks old. Larry is an exceptional bird because she can say up to 40 different phrases (some of them quite complex). We actually have real conversations, much to the amusement of people observing us. Larry is a girl (I know because she began laying eggs), however we were told she was a male when she was young (hence the name). We didn't have the heart to change her name when the truth was revealed as she can say it SO well.
do NOT adjust your screen

This IS a poodle! My Taylor boy :-)
Ahh - Yes...my Taylor Boy. He is one of the biggest poodles in Australia and comes from show dog parents. He is beautiful and I love him to bits. He guards me all day long and never leaves my side. He is 5 years old.