LESSON 5 - PUBLISHING PART 2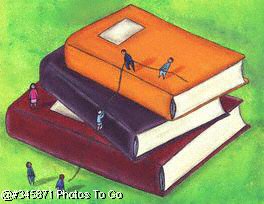 copyright tripod photos
Some ideas for publishing your work on a very small budget
Firstly, thank you to all of you who wrote to me this month about last months lesson. I am glad you got a lot out of it and thank you too for your appreciation about my 'telling you how it really is'. I wish when I was starting out, I had someone who could tell me the straight facts. And that is what I hope to do for all of you.
I thought I would concentrate this month on the 'cheapest' ways of getting your poetry or work 'out there'!
I know that some of you were quite shocked at just how much it can cost to print a simple little book like mine. And I really shopped around for the best prices in Australia. So what do you do if you don't have a spare $3000 lying around and you are passionate about sharing your Poetry and short stories? Well, before you throw your hands up in the air and cry "I give up!", I thought I would mention some 'alternatives' that may just be right up your alley.
Here are just some suggestions for you
Set yourself up a webpage (or get someone to do it for you) and start sharing your Poetry with the world. Once you have listed your website on some of the search engines, you will have a potential audience of literally millions of people
Send in some of your Poems to me and I will feature them on this site
If you belong to a school or an organisation that has a newsletter, why not ask if you can submit some poetry or set up a poetry page in it
Take advantage of your home computer and printer. You can make some lovely looking documents with programs like Microsoft Word and Publisher and you can print them off and staple them yourself. You can even have the covers laminated (most Libraries have a laminating service)
Approach a home business that has set themselves up as a Printer service. These people often advertise in the local paper or the yellow pages and have sophisticated equipment that can produce some pretty good results. This will cost you money of course, but you may then get them to be able to print about 20-30 books for you in this manner and the large printing places will not take on a job that small
Find out about making an e-book. There is a big trend moving now towards electronic books. There are free programs on the net that can steer you in the right direction. You may be able to pay someone to put together an E-book for you and you can charge a small fee for everyone who wants to download and read your book. This is really for the more professional writer.
Apply for a grant. If you really think you have what it takes to really write a best seller, why not approach your local council and see if they are offering any grants in the arts section. You need to do a lot of work to apply for a grant, but if you get one, it will be well and truly worth your effort.
Get together a writing group and all write a Poem each. The cost of printing a book when split between many people, then becomes an affordable project
Maybe forget about the normal format of a book. Perhaps record an audio tape or CD of your work instead. This is something that could be done quite cheaply, especially if you find someone with a home studio. Then once the item is finished, you can burn off more CD's and have someone from a home based printing service; print your CD labels and covers. There are special programs that you can buy to do this
Maybe you just want to share your work with your family. Why not pay someone who can write in the gorgeous art of Calligraphy. Then have them laminated and give them to your family and friends. You could even frame them and sell them on a market stall.
Well, there are just a few ideas of ways you can get your work seen by others without having to find thousands of dollars. What do you think? These just came to me as I sat here writing. No doubt you can think of others as well. Why not write to me and tell me if you think of any others. Perhaps we can set up a permanent page with 'great ideas for Poetry Publishing' If you do get to the stage where you get a book or a CD together, you may have to apply for an ISBN number. But I will talk about that and copyright issues in next months lesson.
So until next month, may the green frogs be with you all!
Your friend
Sue Macauley